Wawel company and brand history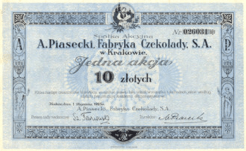 In late 19th century, a boy called Adaś Piasecki was dreaming about becoming a confectioner. A few years later, he started his education and as a 20 years old young man, having learnt the ropes, he passes a journeyman exam. Such was the beginning of today's Wawel brand.
Adam Piasecki opened his first, small confectionery shop in Krakow, in a tenement house located in Długa St. Initially, only five employees help him to run the business.
Growing popularity of products made in Piasecki's shop, along with passion of the owner, allow to expand the production – this marked the beginning of Krakowska Fabryka Cukrów i Czekolady in Wrocławska St, Krakow.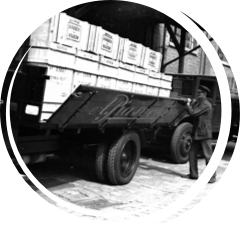 "Chocolate King", as Piasecki was called later, together with a Swiss master and 22 employees, made daily efforts to please the palates of the greatest connoisseurs. Every day the production line provided 1500 kg of top quality products in elegant brand identity packages.
At the top of his career, in 1920s, Adam Piasecki met a younger, beautiful girl called Danusia, who was working in his factory. His love was so great that especially in honour of his beloved one, Piasecki worked out an exceptional recipe of, popular to date, chocolate with praline filling and named it with the name of his sweetheart. The city was buzzing with rumours! Everyone wanted to try the taste of the famed Danusia…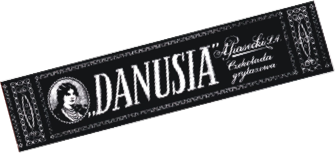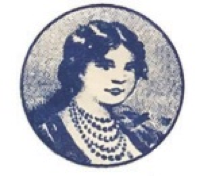 Wawel brand continued its development supervised by the best confectioners and advisors. The first new chocolate produced then was available to date Malaga, initially formed by hand. Tiki Taki and Kasztanki chocolates are slightly younger and are produced by Wawel using specialist machines.
At that time, Wawel sweets were manufactured in three Krakow works. Each of them is famous from exceptional specializations and products. The first one is located in Wrocławska St and produces mainly filled chocolates, chocolate sweets and bars. Full chocolate and with additions, caramels and cocoa are the output of Masarska St works. Universally adored Michałki and wafers are daily delivered by the third works located in Kącik St.

The next years are a period of dynamic development of the company. following the economic changes in Poland, a decision was made to denationalize the company and transform it into a joint-stock company – Zakłady Przemysłu Cukierniczego Wawel SA.
Komisja Papierów Wartościowych i Giełd allowed the company shares to be listed. ZPC Wawel SA shares made their debut on the prime market of the Warsaw Giełda Papierów Wartościowych on 11 March 1998.
After a few years on the stock exchange, the company changes its name to Wawel SA.
After over 100 years of activity within the city walls of Krakow, the three works were transferred to a single modern factory building constructed in Dobczyce near Krakow, where the whole manufacturing process was gradually initiated. The modern factory occupied an area of nearly six hectares and is located within a Special Economic Zone. A registered office of the Company Board remains in Krakow and is located in 14 Warneńczyka St.
Wawel is a company never indifferent to its neighbourhood. An idea of charity was always deeply rooted in the brand philosophy, therefore, in June 2008, "Wawel z Rodziną" Foundation was established to continue charity activity of the company and is also located in 14 Warneńczyka St.
The Dobczyce Works underwent 5-stage expansion. Wawel produces nearly 45,000 tonnes of sweets a year, but never stops in its development. In 2015, construction of works number 2 was commenced, and the works was equipped with new, ultramodern production lines and packing machines. The investment shall ultimately increase significantly the production potential and shall allow new products to be made.
Despite an outright majority of ultramodern machines, Wawel sweets factory has a location, where time stands still. It is a caramel shop, where, using machines transferred from Wawel old works, they produce original caramels following the methods from a century ago. Wawel factory fulfills all the standards required in food production. The production process is based on proven recipes, and the raw materials undergo strict control. It is reflected by the Certified Quality Management System compliant with ISO 9001: 2000 standard, Hazard Analysis and Critical Control Points (HACCP) system compliant with Codex Alimentarius, international food safety standard (BRC) and IFS Food (International Food Standard). Wawel is a responsible manufacturer, caring for its neighbourhood and local community. The factory has top quality systems protecting against uncontrolled emission of pollutants into the environment, limitation of noise emission, and water and energy consumption, what makes the factory environment-friendly.
We are proud to make
next generations of Poles feel good.
We wish that the joy generated by our products
spurred people to make small good deeds,
all accroding to the rule – if you feel well, you do good!