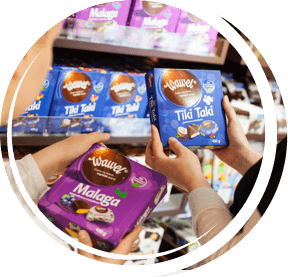 Main prize for Wawel company in the competition "Inwestycje, Inwestorzy 2017"!
The Wawel company was honoured with another significant award. During the gala of the III Industry Forum in Karpacz, awards for the most dynamic companies were presented. Wawel received the main prize in the "Investor" category for the construction of a production plant in Dobczyce near Kraków. The statuette was received by Mrs. Barbara Dolniak, the Deputy Speaker of the Sejm, by Mr. Wojciech Winkel, Member of the Management Board and Technical Director.
Read more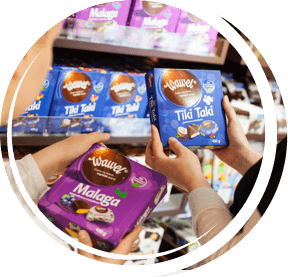 You feel good, you do good – Wawel with a new communications strategy
A leading Polish manufacturer of confectionery products is implementing a new communications strategy. The newest ad spots of Fresh & Fruity jellies and Choco & Peanut candies can already be seen on the main TV stations, the next campaigns will follow shortly. Schulz brand friendly agency is responsible for communication strategy and creation, Lemon Film Studio is responsible for production, PR Garden of Words Group for service and METs media house is responsible for media purchasing.
Read more